today i went to college and bump into my old school buddies that we long time didnt meet. (
so excited
) .. then she suddenly hand me a flyer ...
i was like -_-"" OH NO!! today is the marketing day .. i was suppose to rush up to return a book back to the library. its about fashion..(haha, talk like i study fashion).. ehem..
so yeah, i was chatting with her, while she was promoting her tarts.. actually is her friend tarts.. but her friend is one of my friend too (
her mom bake them
)
their shop open from 21-28 NOV (
eh see, im such a gud friend right?)
mini tarts
ooh i love this! caramel tarts!

Blueberry Cheese Tart
Tarts are at RM2.50 and muffin at RM2.50 too
Mini tarts is RM2.90 (5 pc per pack)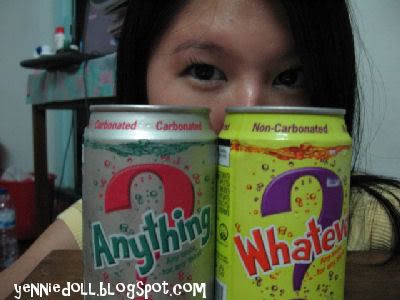 if you happen to love "anything or whatever"???
if you dont know what is it?
refer to my old entry
http://yenniedoll.blogspot.com/2008/08/he-will-give-me-whatever-or-anything.html
great news for you!!
YOU CAN NOWGET IT FOR RM1 only* np is rm1.50
Location

Building 2
Academic Administration
13 & 15 Jalan Barat
46200 Petaling Jaya
Selangor Darul Ehsan
for more info
yummy~