boring..boringgggggg the "g" start to get longer and longer day by day.
my life is so lifeless
my time schedule:
-wakeup
-brush teeth
-turn on my comp and check my mail (i usually dont)
-then wait 4 lunch
-watch "so you think you can dance" on 8TV on9
-stare on my comp,read
Cheeserland
or other bloggers,the net,msn..hmm
so boring leh
its because im on holiday now,and i dont have my
internship
yet.*sigh*
i watch two epi of so you think you can dance and still (i've got nothing to do)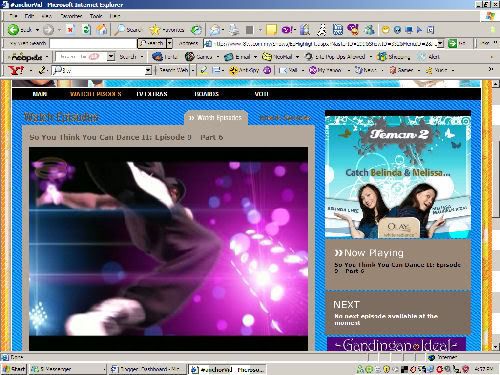 So you think you can dance season two
its very funny...once someone start the trend all follow...
the 1st is MDG and now this? I hope we can watch TV on9 than on TV ...so
i dont have to buy a TV anymore..how cool is that?But you know hor....Streamyx so bad wan.They give you 100MB act like lower than that...and how you gonna expect us to be watching TV online..i think we need 600MB wor.And those package...you think real meh? actually they give promotion but your line speed lagi promotion. If you think they can promise you with cheap line and stable.... gosh Malaysia Boleh.
i Found something very interesting ..yup yupp
have you bored of MDG yet? What about MDG simulation game? (har,MDG game)O.O
so get your thumbs ready and play! just go to
MDG SIMULATION GAME
..Have FUN!
me2:Hey what are you doing there?
me:Blogging,why?
me2:you better continue get your ass of the chair and find a job!
me: haiyoo...im finding lar..on JOBSTREET
me2:.....
me: untill now i still see the same job post there..haih
me:so hard to find internship for multimedia wan!
me2:Gambateh
me:-_____-"""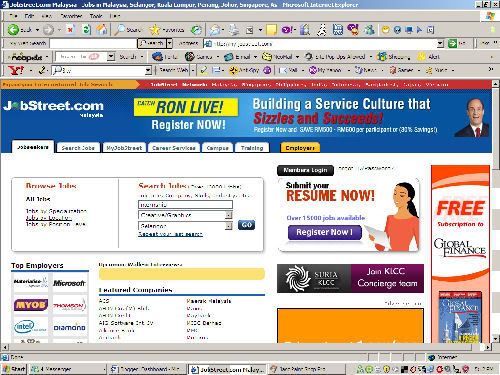 teeeheee....my stomach is calling me...im gonna make something! BRB gonna show you something :)
i promise i show you something right?
TAdAAA!!!!!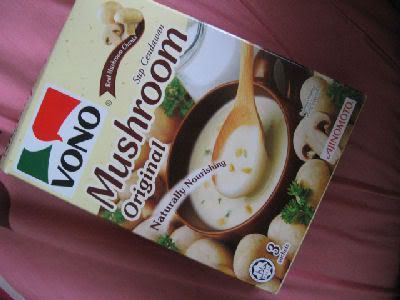 Instant cream of mushroom soup
rating:5 star
STEP1: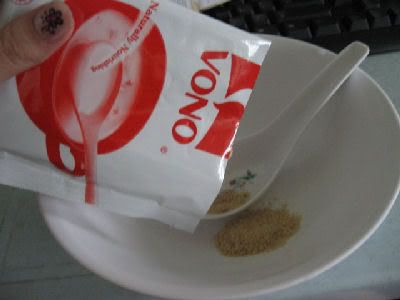 take a packet ,cut and pour the powder in a bowl
STEP 2 :

poor hot water
Step 3: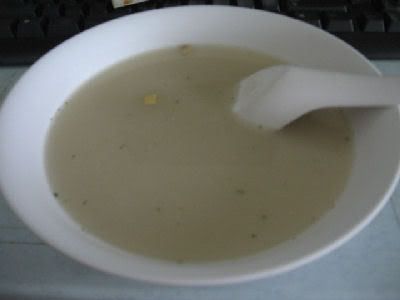 stir well and ready to DRINK!!!
Step 5:

ENJOY YOUR SOUP !!!